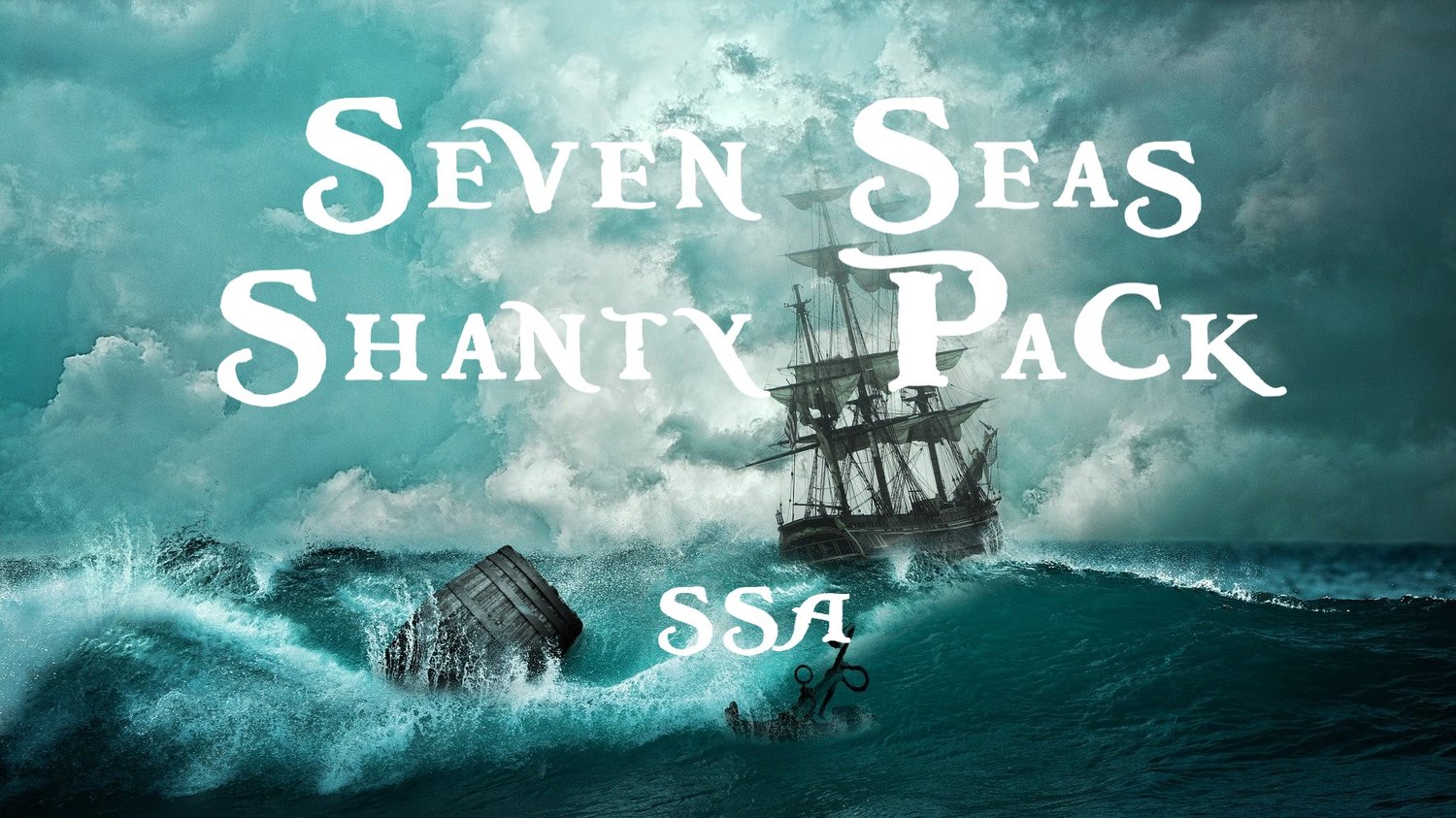 SEVEN SEAS SHANTY PACK for choirs SSA
On Sale
£18.00
Sea Shanty pack for choir leaders. Seven traditional shanties and sea songs to get your choirs rollin' along in true shanty style!
Packs include scores and lyric sheets for your singers, demo tracks and backing tracks. Mixture of a cappella and accompanied songs. Info sheet about sea shanties and background info on the individual songs in the performance notes
This SSA pack also works with SATB choirs with female tenors - just add your men to one of the parts where indicated
Click the arrow on the image to listen to an audio sample.
Song list:
THE WELLERMAN
ROLL THE WOODPILE
DROP OF NELSON'S BLOOD (Roll the Chariot)
SOUTH AUSTRALIA
RANDY DANDY O!
BONEY WAS A WARRIOR
SPANISH LADIES
Bonus DRUNKEN SAILOR warm up round